Member spotlight: Medtech giving back with S2N Health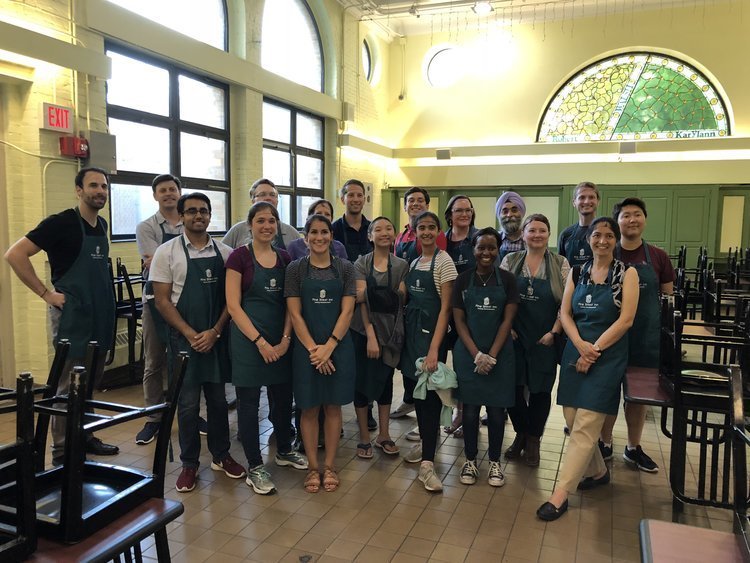 S2N Health along with friends and family give back.
Amy Siegel and the rest of her team at S2N Health have always been about making a difference. The Boston, Mass.-based boutique consultancy, has helped more than 80 medical device, diagnostics, and drug delivery companies raise more than $500M since its founding in 2011. However, it's what the team members at this company do in their off time, which is truly remarkable.
Five years ago, S2N Health ditched the annual holiday party and decided to roll up their collective sleeves to give back, taking a group of clients, friends and family over to the Pine Street Inn in Boston's South End, to volunteer and raise money for some of the city's neediest residents.
"We wanted to do something for our clients for the holidays and we knew that people liked to do direct service," Siegel told us. "Since our clients are in healthcare, they're already service minded. We knew they wanted a way to give back that worked with their schedule."
Now a post-holiday tradition, S2N Health will hold it's fifth fundraiser and volunteer day on February 5th. The group meets at a local watering hole for a little networking and conversation, then heads over to the Pine Street Inn at 4:30 to serve dinner. The event is both fulfilling and fun for everyone involved, Siegel said. All volunteers are asked to make a donation of $150 and the goal is to raise $10,000 for the shelter.
However, Siegel hopes her work inspires other medtech companies to pitch in, as well, either joining this growing group of service minded folks, or starting their own initiatives.
We hope so too. To learn more about how you can volunteer, or donate money to S2N Health's service day, click here. Or, let us know your interest and we can connect you to some other great organizations like Life Science Cares, which is doing amazing work in the Boston community.
In medtech, we always talk about the profound impact our technology has on patients, but this year, let's also talk about how our companies are having an impact on their communities, the same way S2N is.
Amy Siegel, S2Nminded folks, or starting their own tradition of giving in their community.