Supply Chain 2023: Certainty from Disruption
Thursday, February 23, 2023 (11:00 AM - 12:00 PM) (EST)
Description
Supply Chain 2023: Certainty from Disruption
February 1st | 10:00 - 11:00 AM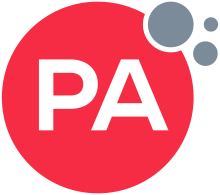 During the past decade MedTech organizations' supply chains have scaled into complex interconnected global networks that include 1000s of suppliers, 3rd party providers and inhouse manufacturing. The outcomes have been significant; they have opened new customer markets that have driven up sales, improved cost base by increasing economies of scale, lowered costs and given access to new global resources and knowledge bases.
But the transformation has not come without its challenges - global supply chains are more vulnerable than ever. The unprecedented disruptions over the last few years have led to interruptions to production, uncertain supply chain deliveries and unanticipated rising costs (inflation) as well as risk to health of staff.
Medtech organizations have proven their resilience, but at what cost? And how do Medtech leaders move from reacting to disruption, to developing supply chain strategies that align to this new normal?
Join Medtech supply chain leaders to understand how they are developing agile, transparent and sustainable supply chains for continuous disruption in an uncertain world. Including:
• Using digital capabilities to create a more agile and transparent supply chain
• Experiences in introducing greater demand and execution planning that enable improved forecasting
• Approaches to manage cost and ways to improve competitiveness • How our panel have accelerated sustainability programs to reduce energy use and waste
• What their future resilient supply chains looks like end-to-end, when supercharged with digital and data
Speakers:
Joe Eschenbrenner
Director of PLanning and Materials Management
Roche Tissue Diagnostics

Joe Eschenbrenner is the currently Director of Planning and Materials Management for Roche Tissue Diagnostics located in Tucson, Arizona. Roche Tissue Diagnostics is dedicated to evolving the practice of medicine and helping patients to live longer, better lives. Our operations are critical to the success of our company and our impact on society; doing now, what patients need next. Joe's current responsibilities include the optimization of Planning and Materials Managements processes driving stability, efficiency, visibility, and alignment while reducing the impact of supply chain volatility.

Joe previously served as Director of Demand, Supply and Inventory Planning for Puma North American. At Puma, Joe's responsibilities focused on multiple areas, including driving "Speed to Market" and "Holistic Operational Efficiency" within a "Customer Centric Methodology".

These responsibilities includes Demand, Supply and Inventory Planning and Management (supporting customer needs from demand generation to product receipt through Inventory fulfillment), Merchandising Operations (development and management of line plans) and Allocation / Launch Management (alignment of Merchandising, Marketing and Sales ensuring successful fulfillment of customer and organizational expectations).

Prior to joining Puma North American, Joe served as the Global Manager of Demand Planning for the Timken Company. Timken serves diverse industries including Automotive, Aerospace, Heavy Truck, Off Highway, Rail, Wind Energy, Heavy Industries, Power Transmission, Industrial Distribution and Automotive Aftermarket.

Joe holds an MBA and Master's Degree in Finance from Rensselaer Polytechnic Institute (RPI) as well as a B.A. in Mathematic and Statistics from the University of Connecticut. Joe is a past President of the Automotive Market Research Council and ACPF Certified Professional Forecaster through "The Institute of Business Forecasting & Planning". Joe's Demand and Supply Planning systems expertise includes both Logility Voyager and SAP APO.



George Marinos


MedTech Supply Chain Expert




PA Consulting





George is supply chain and operations expert with over 20 years extensive experience working within global life sciences. George currently leads PA's digital supply chain proposition, working with MedTech and Pharma companies to help them harness and scale digital technologies and innovation to improve their supply chains and broader value chain.

George has a track record of helping organisations to set their supply chain strategies and planning and implementing complex projects across Europe, US and Asia including, digital factory projects, AI and Analytics and resiliency assessments.

His passions include coaching a junior soccer team and travelling with his young family.



Thursday, February 23, 2023 (11:00 AM - 12:00 PM) (EST)