Innovation Showcase: Robotics & Automation
Thursday, August 18, 2022 (12:00 PM - 6:00 PM) (EDT)
Description
We are proud to host this event in partnership with MedTech Association and the Berkshire Innovation Center.
From performing the most delicate of surgeries to retooling traditional manufacturing processes, robotics and automation are revitalizing the way we work in healthtech. It's not simply thought leadership – many companies in our region are working on new innovations in the robotics and automation space that are poised to disrupt the future of healthcare as we know it.
Join us for this exciting half day program at the beautiful Berkshires Innovation Center where you'll have a chance to learn about the technology of tomorrow and develop partnerships to bring it to market today.
AGENDA
12:00 pm - 1:00 pm
Lunch & Networking


1:00 pm - 2:00 pm
The Future is Here

This panel discussion will focus on the future of our industry with robotics and automation in mind. We will cover current trends and how robotics/automation can impact the industry, including assisting with current challenges like labor.


2:00 pm - 3:00 pm
Designing Your Manufacturing with Automation in Mind

This roundtable discussion will explore developing your manufacturing line, thinking about harnessing the benefits of robotics and automation. We'll also talk about how to retrofit manufacturing lines already in place to integrate automation. Our panel of experts will cover the benefits of including automation in manufacturing and best practices/case studies from their experience.


3:00 pm - 4:00 pm
Cross-Industry Collaborations



This panel discussion will explore how varying industries - including aviation and automobile - currently use automation and robotics and what we can learn from them. With a goal of identifying best practices for integration into life sciences and medical technology, our panelists will share lessons learned from their varying careers and suggestions for partnership across industries.




4:00 pm - 6:00 pm
Networking Reception

SPEAKERS



MATTHEW BOYD
CHIEF COMMERCIAL OFFICER
BOYD TECHNOLOGIES
CO-HOST, BOYD BIOMEDICAL DESIGN STORIES




QUINTON FARRAR
SENIOR VP OF MANUFACTURING AND OPERATIONS
VELANO VASCULAR



MARC JIN
CHIEF OPERATING OFFICER
LEXINGTON MEDICAL



BEN LINVILLE-ENGLER
CHIEF INVESTMENT STRATEGIST AND PROGRAM EXECUTIVE
MASSTECH




SCOTT MARSIC
GROUP PRODUCT MANAGER
EPSON ROBOTS






FRANK PAGANO
GENERAL MANAGER
PRACTICAL ROBOTIC SERVICES, LLC



GEORGE TRUTZA
VICE PRESIDENT, GLOBAL MARKETING, ADVANCED SURGICAL
CONMED


KENNETH L. TURNER
PRESIDENT & CEO
MLCS



KIM WILSON
BUSINESS CONSULTANT, LIFE SCIENCES & HEALTHCARE INDUSTRY
DASSAULT SYSTEMES
PRICING
The $100 registration fee includes lunch, program, snacks and drinks at reception. MassMEDIC, MedTech Association and Berkshire Innovation Center members can save $25 with code "25OFF" at checkout.
Not a member yet? Contact us to learn more about joining!
Students are welcome to join us for only $25 - use code STUDENT25.
SPONSOR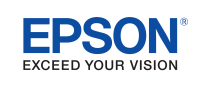 ACCOMMODATIONS
The BIC has a corporate rate at Hotel North in Pittsfield, MA that they can extend to attendees of this event for the evening of August 18. Call (413) 358-4440 and mention that you are attending an event at the Berkshire Innovation Center to secure the rate (based upon availability of rooms).
Berkshire Innovation Center



Pittsfield

,

MA

United States



Thursday, August 18, 2022 (12:00 PM - 6:00 PM) (EDT)